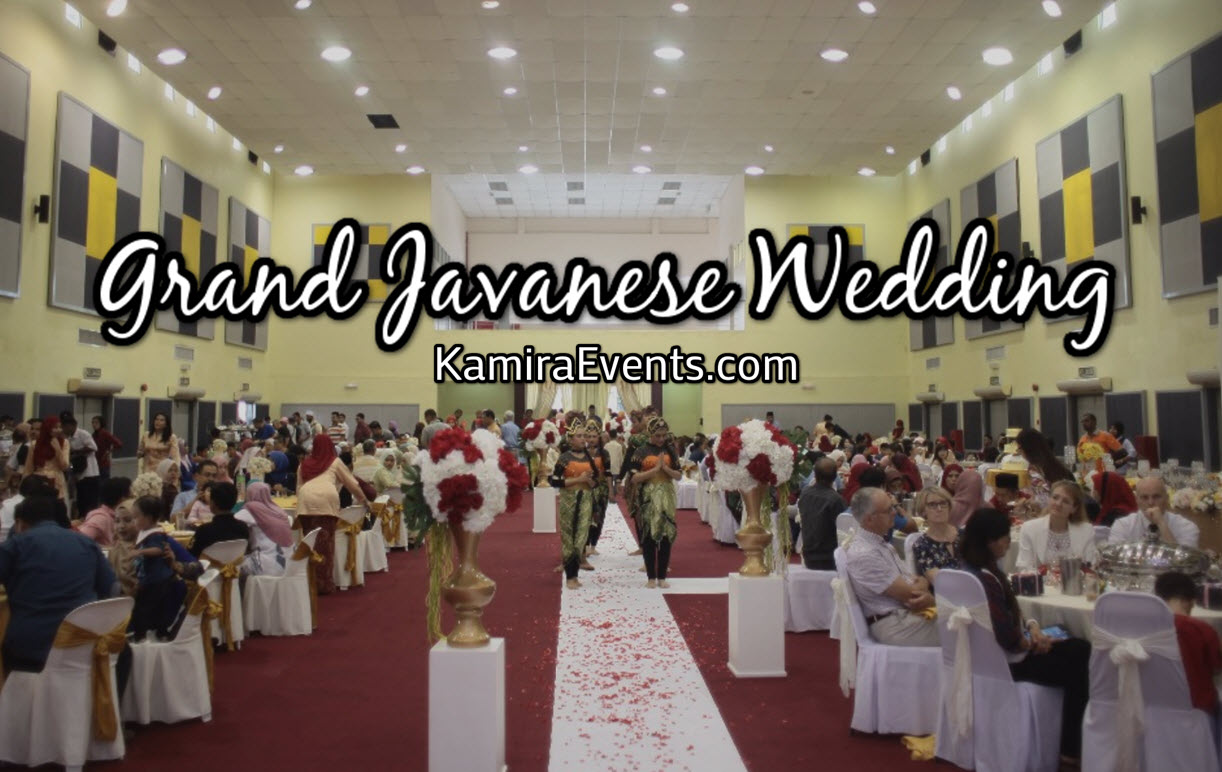 Event: Wedding of Farhana and Shamel
Venue: Dewan Keramat Jelatek, KL.
We don't normally do weddings but when we do, we get creative.
This time, our event journey takes us to our beloved staff Farhana who is a modern sassy girl but wanted something different than what every ordinary Malaysian have when they marry.
She wanted a Javanese wedding to let the world know that although she is living the high life in KL, she also is in tuned with her Javanese culture that goes way back to her grandparents' era.
We had so much fun planning the wedding as it is one of our most daring gigs yet and believe it or not, she shot down most our ideas and proposed us to carry out her own unique twist instead. Whoa!
A lot of things did not go as planned but we did manage to pull through all those crazy hectic moments and created one of the most interesting budget events ever.
If you're interested in learning a bit about how the wedding planning process goes, then this post is definitely for you.
Javanese Wedding on a Budget – Is it Possible?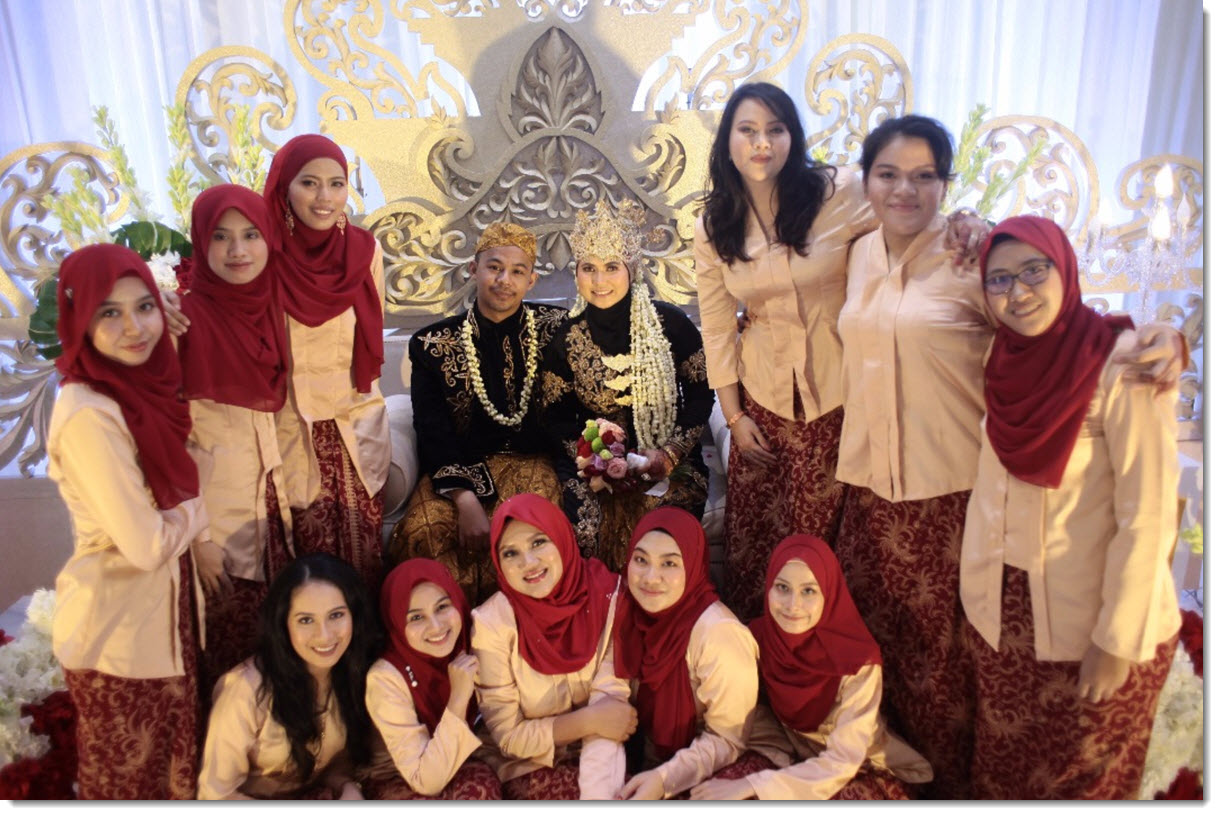 First off, the most important element of any event – The venue.
In order to learn to reduce costs, you need to be able to do your event at a space where everything flexible.
And by that, I mean that you will need to have the power to get your own caterer, decorator, sound system dudes, event crews and attractions on your own because some venues as fancy as they seem, might not allow you that.
Instead, they would want you to use their own contacts so that they can markup and earn from that too. And if you don't want to use their contacts, they will charge you extra.
It's a cutthroat business but since they own the place, they can do anything with it.
To get a place where you can have flexibility, try looking for a multipurpose hall.
Any multipurpose hall would do because their prices are very similar to one another but never fear, they are definitely affordable. Hotels an convention centers would cost double the amount of that any multipurpose hall would charge you.
For this wedding of ours, we chose a dewan in Keramat which was cheap but I wouldn't recommend that place as their management was very rude to us.
After you've got the venue down, the next things are easy – Just outsource to people you know who can do it at a lower price. It's time to get creative!
Sound system sets which hotels would usually charge around RM1,500 minimum can be rented at a cheaper price from freelancers which would only charge RM800 for a basic set.
Photobooths which would cost us RM2k and above, well would you be surprised to know that we found an even cheaper one which costed around RM1.5k.
As for the decorations, crews and door gifts, we did most of them ourselves and if not, we paid our friends to help us out.
Some other things such as caterer, performances and makeup artists we do not have the contacts to, we get freelancers to do.
Once you have all those things narrowed down, you are free to pursue the other little extra details that you want to focus on for your event, like creating your own Javanese crown like we did 🙂
Final word
No matter what event you do, there is always a way to go around it.
It's a lot of work trying to find cheaper alternatives without jeopardizing quality as most of us tend to take weeks trying to find those suppliers butf time is something you have in your favor, then you have no problem handling your own wedding but if you don't, then that's why we have specialized planners for you.
Check out our portfolio to know more, you can always call us to help plan your event for you!