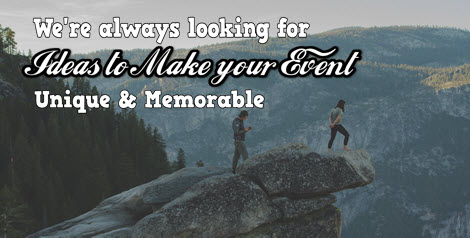 Want to know what events we're working on so far? Follow us on our Instagram and Facebook!
We're always looking for new ideas, unique and creative ones if you will so be sure to let us know if there's any event or festivals you would like us to do in Malaysia!
Past Events
Have a look at what events we were doing previously…
SuperMOM Awards Night Gala Dinner 2018 – Vistana Hotel KL, October 2018.

Farhana's Javanese Wedding

– Dewan Keramat, May 2018
Santa Fe Book Launching – Their own office, 2018
Diwale iFlawlessian Dinner 2017 – De Palma Hotel Shah Alam, 2017
Shaping Your Fear and Decision Making – UiTM Puncak Alam, 2017
F1 Party by The Singleton – Armada Hotel PJ, 2017
Bank Negara Annual Dinner – One World Hotel, 2017
Visual Arts Expo 2017 – SACC Shah Alam, 2017
Adidas Roadshow 2017 – IOI City Putrajaya, 2017
Hawker Pacific Annual Dinner – Concorde Hotel Shah Alam, December 2016.
Walk 4 Autism – UiTM Segamat, April 2016.
Melaka Educational Trip for Inti College – Bandar Hilir Melaka, January 2016.
Christmas Fund Bake 2015 – Taylor's University, November 2015.
Mountain Dew Dota 2 Challenge – ICOM Shah Alam, November 2015.
GP Conference and Scientific Meeting – Sunway Putra Hotel Kuala Lumpur, October 2015
Go on a Vacation, Make Money, Eat cookies! – Publika, June 2015.
Friday Bazaar at Taylor's University – February 2015.
Masquerade Night Restaurant Launching – Thyme Restaurant, Taylor's University, 2014.
A Day of Wonders NLP Seminar – Taylor's University, 2014.
BBQ Reggae Night – The Saujana Hotel, 2014.
Dessert theme Nasyid competition – UiTM Arau, 2014.
E-Sports Game Tournament (DOTA, CS, COD, CES), 2014.
College dinner for UiTM, 2014.
First Aid Seminar, 2013.
UiTM Arau Highest Council and AJK Dinner, 2013.
Our Clients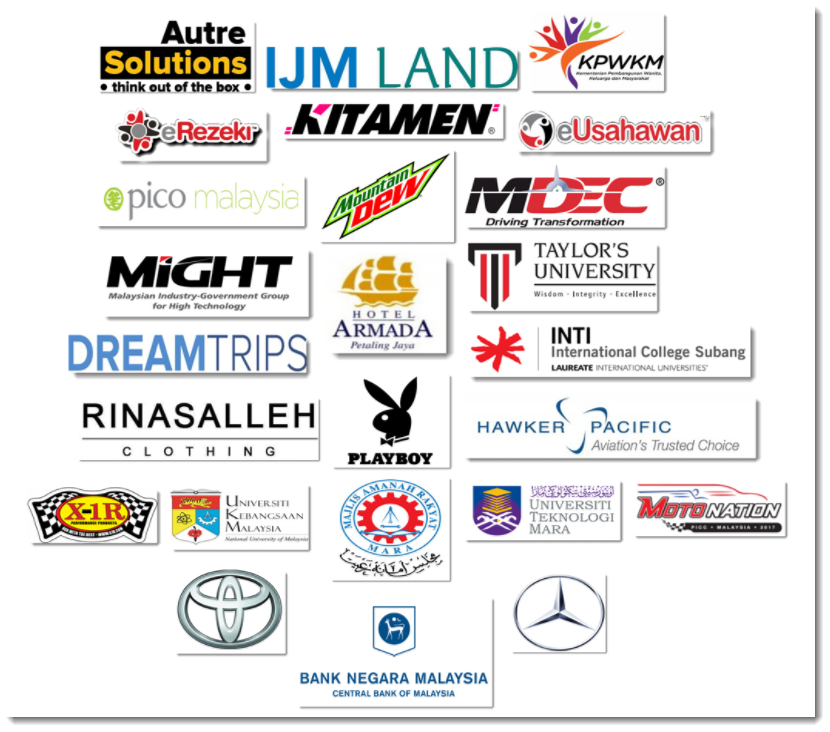 Testimonials