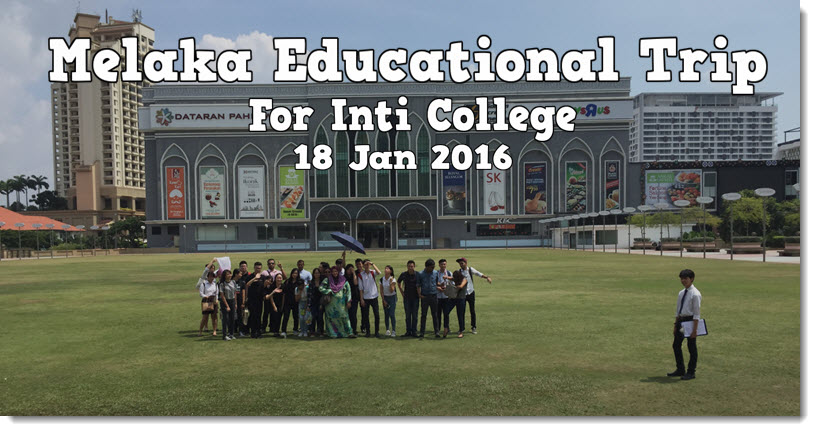 On January 18th we had our first educational trip for Inti College Subang.
We were contacted by Madam Kartina from the School of Hospitality to give a half day educational tour for the students to know more about how we conduct event management.
At first we were a bit hesitant, but since we are going to Melaka anyway to do some site visit, we thought that it would be fun to bring the students there as well so that they can see us in action and what elements we take into consideration when going to a place we are not familiar with.
It was a success and this paved our way into doing more educational trips for universities and shortly after that, we got a call from Help University Jalan Dungun students as well as UiTM Shah Alam students as well.
Here are some of the photos from our trip…
That's it!
It took us half day to cover everything and by the time we reached back Subang, it was night time already.
This is one of the first educational trips we've ever done but we hope to do more events like this in the future.